The fixed tow bar is often chosen by drivers who use the tow bar regularly or who want a good solution for the most reasonable price. Not every car is suitable for a fixed tow bar. A fixed tow bars may cover part of the license plate or the fog light on some cars. A fixed tow bar has not been developed for cars which cannot towing other vehicle.
These cars are not allowed to tow a trailer or caravan, but they may be used for carrying a bicycle carrier. Brink has developed the RMC tow bar to solve this problem. For more information please contact one of the Brink authorized services.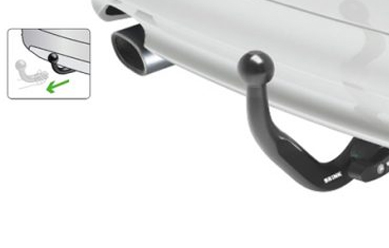 This type of tow bars are the good solution when the fixed tow bar covers the license plate or the fog light. There are three types of Detachable tow bar: vertically detachable (BMU), horizontally detachable(BMC) and the diagonally detachable tow bar (BMA).
The beam assembly is similar to that of a conventional tow bar, however, the tow ball on the front of the crossbeam is replaced with a fitting for attaching the detachable tow bar. This allows a detachable tow bar to be easily attached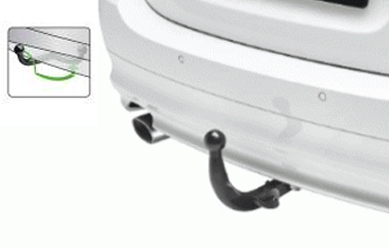 This is the most recent solution. Retractable tow bar is as safe and strong as a fixed tow bar, but also is very user-friendly. This tow bar system allows the users to conceal the tow ball behind the bumper. When the tow ball is retracted, there is no evidence of a tow bar on the car.
This type of tow bar preserves the aesthetic look of the vehicle, but also is the most expensive one.
BRINK PROVIDES PRODUCTS FOR THE FOLLOWING CAR BRANDS